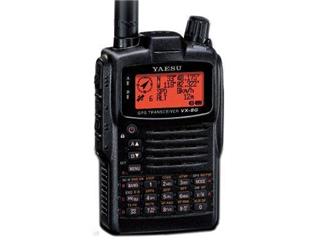 It can't be me, surely. I program computers and web site for a living. Why can't I set the clock on a VX-8GE?
I'm finding the manual for this radio well below par. When trying to enter the APRS callsign earlier, I had to look in a completely different part of the manual, to find out how to erase a character in the callsign that I'd entered incorrectly. Nobody in a month of Sundays would think of looking where I found the required information as it was describing a completely unrelated feature.
Now, when attempting to set the time I can set any time with an hour of 0 – 11, but 12 and above ends up being reset to 0 hour. Can't be that it doesn't allow hours greater than 11 because the unit has a 24 hour clock built in. I can even enter 16 hours, but when I save the time it gets reset to zero.
I've got and had loads of Yaesu radios, but none of them seem so difficult to use, or have such badly written manuals as this one. Is it time to switch allegence to Kenwood I wonder?
16/05 @ 17:25 update – checked with Martin Lynch, who I bought the radio from, and the same thing's happening for them on their unit. Good, it's not just me. They'll get back to me tomorrow after some further investigation.
17/05 update – Spoke to the technical support person at Martin Lynch and he told me that the fix was to perform a factory reset. The fix was applied and, sure enough, it resolved the problem. Mind you, I wasn't happy; I'd spent nearly two hours programming up the radio and lost all the settings during the reset.
What sort of manufacturer builds a transceiver and ships it with a fault that demands the radio has to have a factory reset performed on it straight out of the box so that it works properly?
Very poor.